We had our Xmas meal on the 24th. The night lasted until 2am on Xmas day (we had dessert just minutes before midnight). The meal was delicious, the company was great (although the conversations were conducted mostly in French!).
I had only a sip of white wine, that was it for me.
We opened Xmas gifts under our small tree. Most of my presents are in purple (top and scarfs, oh except for the 'bling-bling' purse :)). That's why today i typed with the purple font. I think purple is the winter color theme this year!
All and all, we had a good time with our family, our Xmas in Munich :)
How about next year? Maybe in France? We don't quite know yet.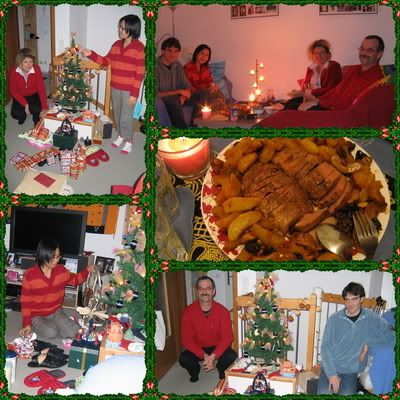 XOXO

Xmas Girl :)