Finally, the first trip of this year kicked off (but i went solo this time without G). It was a one-day trip to Salzburg (Jan 5th) by regional train from Munich. This trip was pretty special for me, how so?
It was my first time to Salzburg (the land of 'The Sound of Music'). It was my first time on a regional train in Germany. It was the first time in my life traveling with strangers (from a foreign country). And the thing is these 'first(s)' weren't so bad...
Although it was a cold day out, I manged to go up to the 'Festung' and took some nice pictures of Salzburg.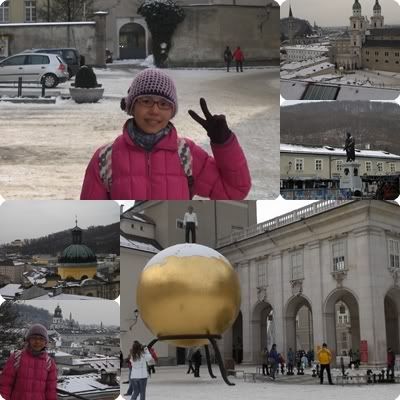 I also discovered these beautiful easter eggs that they used to decorate Xmas trees. I have not seen the easter eggs used for this purpose in Munich.
I especially like the red ones.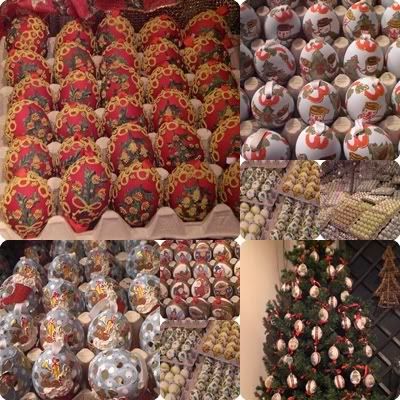 Oh, and not to forget the famous chololate of Salzburg. Of course, the Mozart chocolate (direct translation from German 'Mozartkugeln' is 'Mozart's ball'..whoops!)

Hopefullly, i will get a chance to visit Salzburg again when it's sunny and the temperature is not below zero..brzzzzzzz
:)