Last weekend the sun came out from hiding. G and I decided to drive to a ski station nearby (about 50min drive). We went to a place for kids. It was fun to see the laughing and frightening kids all in one place ;-)
Later we drove to Schliersee, a big lake that was now partially frozen. It was a perfect natural ice skating rink! People came ice skating for free, why not?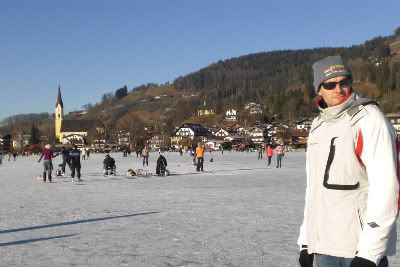 Ice hockey seemed also popular here. So we had to be careful not to be knocked by one of
those pucks!
G made sure that we didn't walk on any thin-ice areas. It was scary to imagine being drowned into this deep frozen water...brzzzz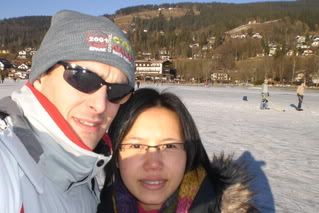 On the way to the car park, I noticed the running-water river that was almost frozen.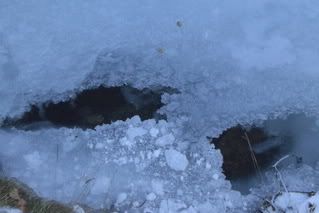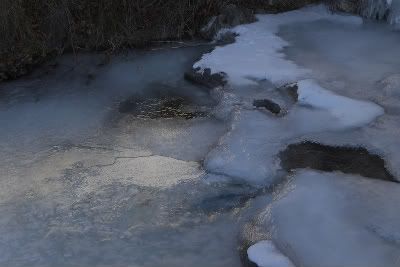 Life mode: One of my NY's resolutions is to keep maintaining my weight (or would be nice if i could keep it down a wee bit). So it's now mid Jan and I have to take action.
Fortunately, my friend in Dresden (whom we met through hi 5) seems to be in the same boat so we agreed on writing diet journal, jotting down what we eat each day. Sounds tedious.. I know.
Well, two days passed , and I feel really empowered by doing this diet blog. Good sign, huh?
:)