Today I went to see this movie 'Bride Wars' with a (new) friend I've known for a few weeks now. I enjoyed the movie and especially my friend's company. It's been a while since I went to a movie with a girlfriend.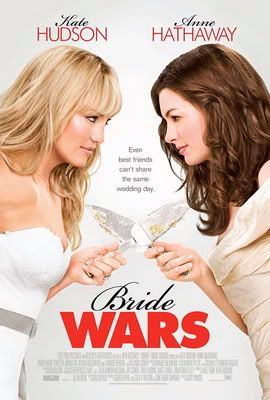 I am glad she found my username on TT and decided to drop me a quick
message.
We have quite a few things in common, don't we?
We both look Asian!
We are at the same age.
We both majored in translation (different sets of languages though).
We once lived in the States. Now we live in the same country.
We enjoy trying out different restaurants at lunch times (i believe this is a key to a good friendship..ha..ha..)
We play Wii.
We like learning new languages (German is not my favorite though).
We drink coffee over a good laugh.
We seem to have the same interests (besides trying out food, of course) like swimming, pilates, movies..
Today was also my last day at my German class. I've learned quite a bit from this class but i know i could have worked harder!