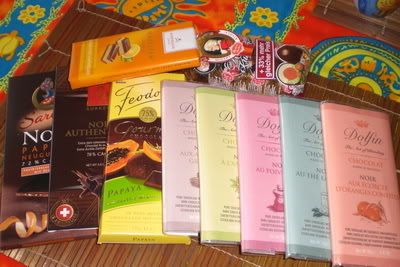 I know that G loves chocolate, so for our sweet Valentine's treat I decided to get us some chocolate in stead of flowers(the Belgium brand 'Dolfin' I bought last time for his BD tasted quite good so i picked out a couple of new flavors this time).
We had a quiet day,just like any other Saturday, having a meal at home with snow in the background. We shared a bowl of microwaved popcorn and watched a few movies.
Simple but subtle, just the way i like it :)
Happy V day everyone!