The weather yesterday was kind of nice. It was sunny and no snow.
A cloudy day is back today though ;-(
But I will try to get my power walk this afternoon if it doesn't rain.
I met with a new Thai friend and her adorable little boy who just moved to live in the neighborhood. She suggested that we went to this Thai imbiss which is not far from my place. The food was delicious ! Now I know where to grab a quick Thai lunch when I am too lazy to cook :)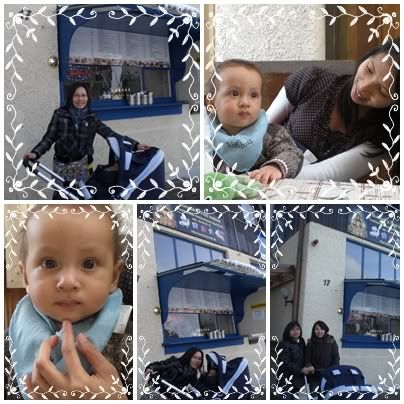 Another Thai friend walked by and joined us for lunch.
I've been wanting to start learning French in the morning because it's the best time of the day I can fully concentrate. But other things always come up and draw away my attention!

Just focus, alright!

'Amuse toi bien avec les cours de Francais,' said G hoping to encourage me ^_^